Villa
Experience a safe, 'COVID-19 free' stay throughout the year!
"Panoramic views were amazing. Location was perfect and easy to commute to places however a car is definitely essential. Maria and Haris were amazing hosts and we were very lucky to meet them. Everything we wished for in a calm and relaxing holiday was given to us by Saronic Citadel."
"Amazing view form the main terrace, comfortable beds, a lot of space in the villa, 15min walk to the beach. very kind and helpful owners, they prepared and decorated villa as we wanted to. They cooked a dinner for us and tooked us from the airport. We really enjoyed our stay and we wish to come back someday".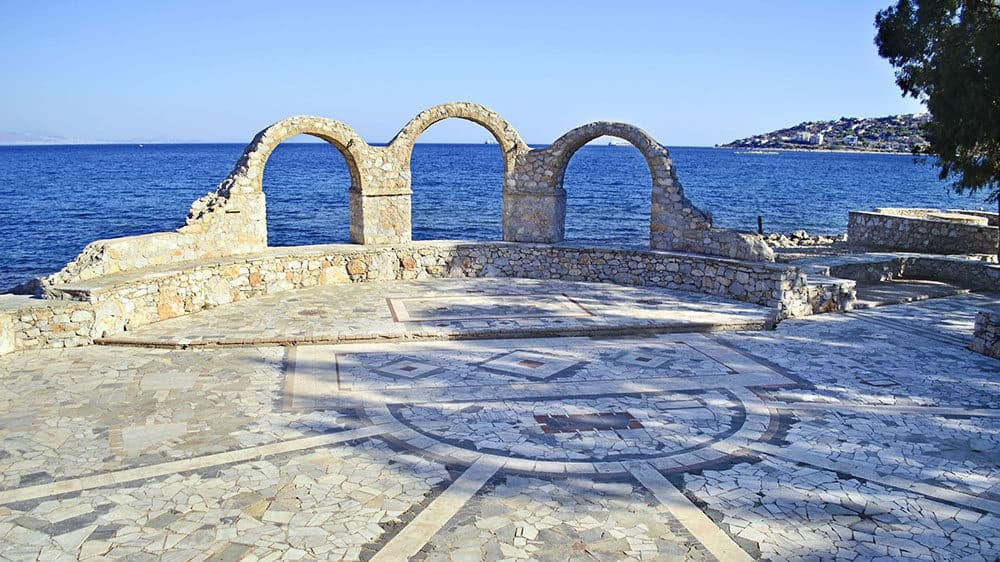 Salamina is the island in the Saronic Gulf that is closest to Athens. Access to the island is also very easy because of the shuttle ferry service: there is a ferry schedule from the small port of Perama to Salaminas' port of Paloukia every quarter of an hour and it remains in operation 24 hours a day 7 days a week. The island has a size of approx. 100 square kilometers and a population of nearly 40,000 people. It is just two miles from Pireaus port and is surrounded by other Saronic Gulf islands like Agistri Aegina and Poros.
Salamina because of its easy access is a weekend destination for many Athenians offering access to many beaches, most of which can be found on the south of the island: like Kanakia, Peristeria, Giala and Satirli. An important place to visit on the island, among many others is the Byzantine Monastery of Faneromeni on the northwest side.
The island is worldwide known for the historic Battle of Salamis, the decisive naval victory of the Greek fleet over the Persians in 480 BC. Today, the island of Salamina is home to one of the largest Greek Navy bases the Salamis Naval Base. In the area of the base, during the Second World War there was also another important naval battle as the harbor was bombed by Germans sinking the Greek battleships Kilkis and Lemnos.